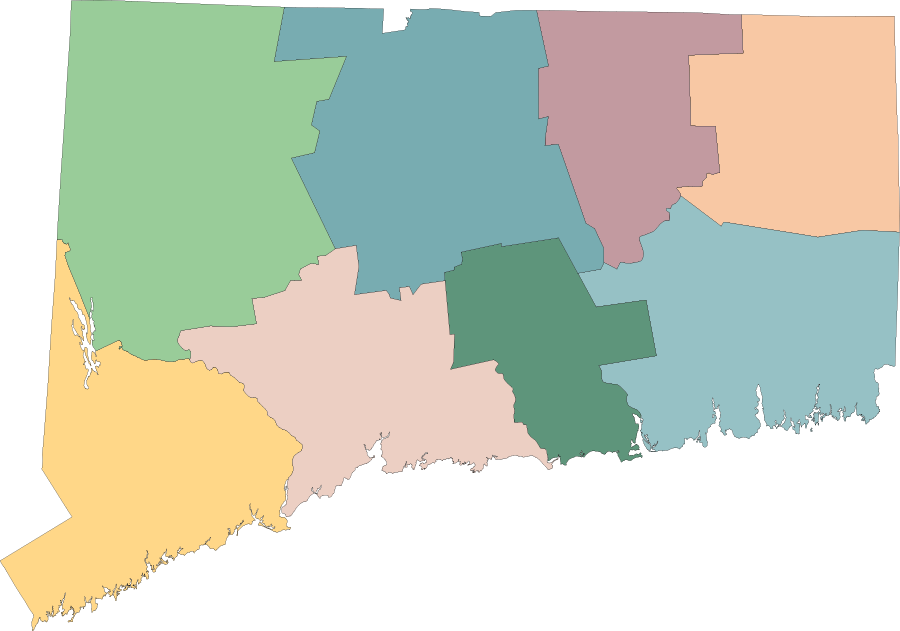 We Serve All of Connecticut!
Since 1998, Duct Diagnostics has offered residential and commercial Aeroseal duct sealing, duct cleaning, and dryer vent cleaning services to customers all over Connecticut.
Our knowledge of the area and our professional experience has enabled us to develop long lasting relationships with homeowners and well known organizations, including Shelton High School and the entire Naugatuck School system.
Although we are headquartered in Milford, CT, our team of certified air systems cleaning specialists provides services to cities and towns across the entire state of Connecticut. For a free inspection of your home or business, please contact us through our online form, or call us at (203) 734-1532.
Our service territory includes, but is not limited to the following:
Avon
Bloomfield
Branford
Bridgeport
Bristol
Brookfield
Cambridge
Cheshire
Danbury
Darien
Derby
East Harford
Fairfield
Farmington
Greenwich
Hamden
Hartford
Guilford
Litchfield
Meriden
Middlebury
Milford
Monroe
Naugatuck
New Canaan
New Haven
New London
New Milford
Newtown
Norwalk
Ridgefield
Seymour
Shelton
Southbury
Storington
Stratford
Suffield
Trumbull
Vernon
Wallingford
Waterbury
Waterford
Westport
West Haven
Wilton
Windsor
Windsor Locks